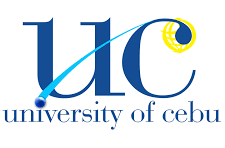 MAIN CAMPUS
GRADUATE SCHOOL | COLLEGE | ETEEAP
UPDATE(S)
---
Faculty Evaluation feature is enabled. It is located below the "Upload Examination Fees Receipts" button. You are advised to evaluate your teachers as soon as possible.
NEW APPLICANTS (Freshmen, Transferees, Cross-Enrollees) for
1ST SEMESTER SCHOOL YEAR 2021-2022

and

SUMMER 2021

are welcome to ENROLL!
---
ONLINE ENROLLMENT APPLICATION STEPS
Submit application online ( View List of Valid Requirements)
Select and plot courses (subjects or class schedules) to enroll

Make payment(s) and upload and submit payment slips or receipts. PAY ONLY THE REGISTRATION FEE OF 500.00 PHP (for NEW APPLICANTS only)

Download Payment Guide via BANKS and REMITTANCE CENTERS

Download official study load (ENROLLED!)
NOTE: The registration fee is NON-REFUNDABLE.